Topics on this page
Untagged Resources Report
| | |
| --- | --- |
| Location | Main Dashboard > Select {Account} > Cost monitoring > Open dashboard > Reports > Untagged resources |
Deprecated Functionality - This functionality has been deprecated for all new customers who signed up for Conformity after April 20, 2020.
As your AWS environment becomes more and more complex, it requires better management strategies. Following a tagging schema will help you to gain more visibility over your account resources and organise them more efficiently. This can be achieved by using the 'use tags to organize AWS resources' Rule. You can utilise tags for different scenarios such as tracking resources owners and their stack level, identify which resources are incurring the highest AWS costs and filter available resources based on particular deployment stage. Any resources that do not comply with the tags configured in the 'Tags' Rule will be displayed in the Untagged resources report.
Configure "use tags to organize AWS resources" Rule and run the Conformity Bot before generating this report.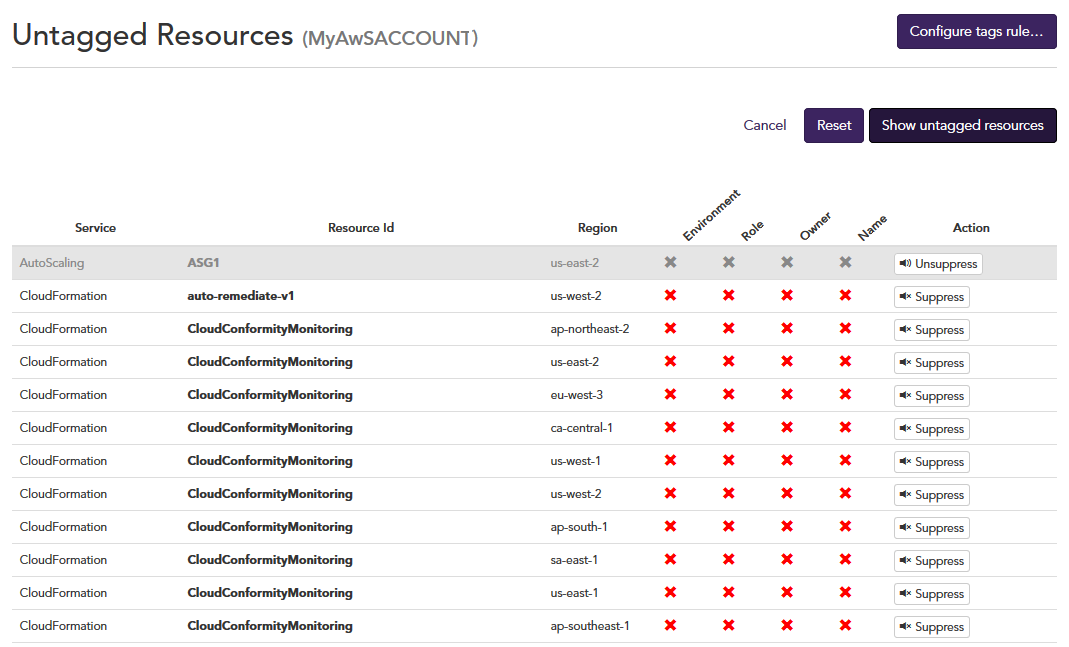 Configure "use tags to organize AWS resources" rule
For more information on this rule, visit use tags to organize AWS resources