Topics on this page
Master Billing Account
Trend Micro Cloud One™ – Conformity utilises Cost allocation bills to aggregate data and metrics for a group of billed AWS accounts and show it as a Master Billing Account. When consolidated billing is enabled through AWS Organizations, Master billing account and all its linked accounts are a billing family.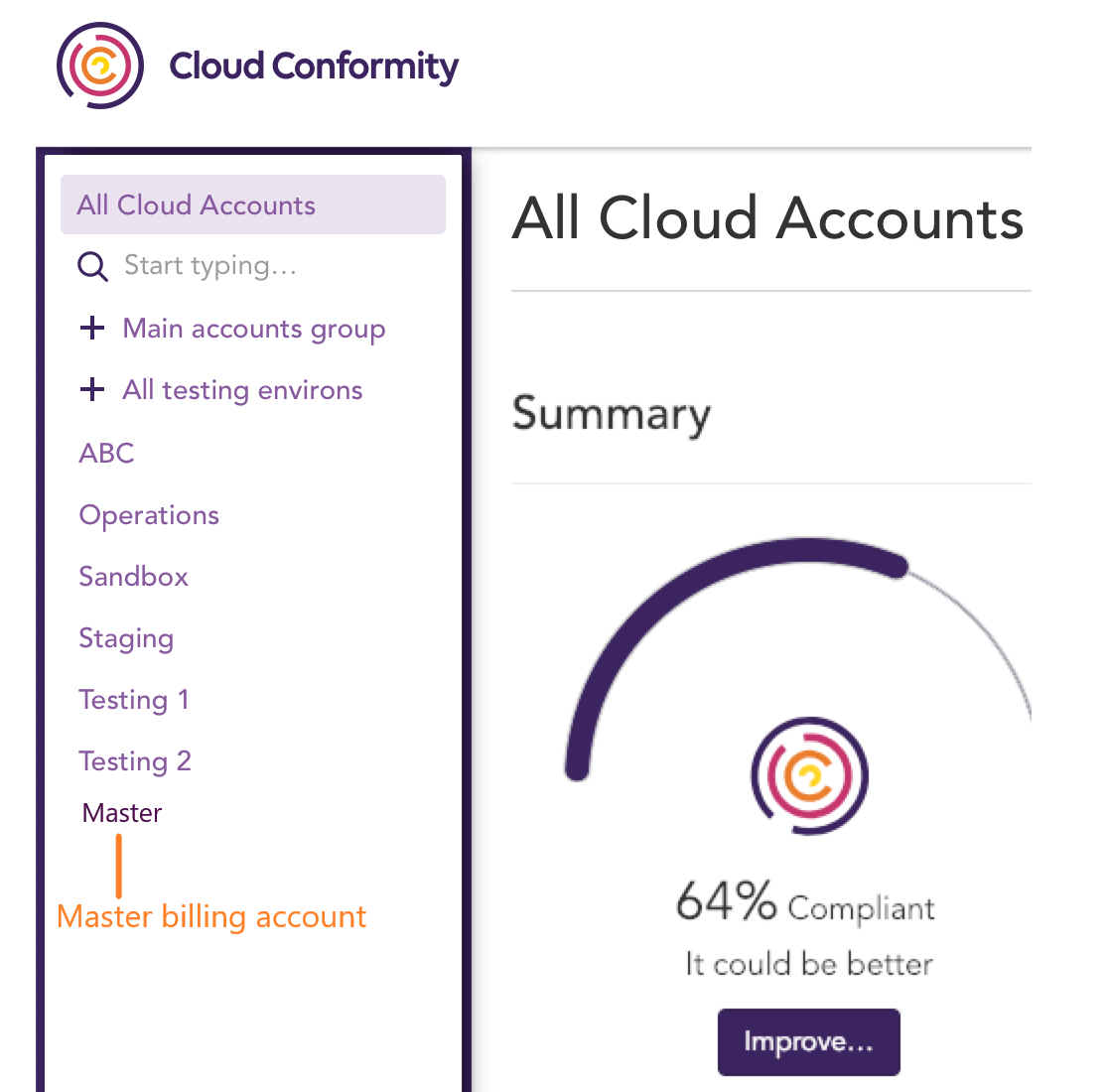 When viewing a Master Billing account, the metrics and data in the Cost Optimisation tool are dependent on the Accounts that have been added to Conformity.

Cost Allocation Bills
Cost allocation bill is an AWS expenditure bill file that aggregates line items with monthly granularity across services (e.g. EC2, S3), sub services (or usage types, e.g. BoxUsage, SpotUsage) and tags (e.g. Owner: abc@organisation.com). Conformity processes 12 months of Cost Allocation bills during setup and then keeps monitoring the current month report file every hour. However, AWS might take several hours to update Cost Allocation bill files.
AWS Organizations
AWS Organisations allow customers to organise multiple accounts in an organisational structure. An AWS Organisation has a "Master" account that can be Payer Account for other AWS Accounts within the organisation. In such a setup, AWS only issues one bill for master account and aggregates all costs into that one bill. With the master account setup as Payer account, you only need to enable Cost allocation bills for the Payer account so that Conformity can process data. Once enabled, these bills can take upto 48 hours to upload into your billing bucket.