Topics on this page
8 February 2021 - General Release Notice
What's New?
Support for Monetary Authority of Singapore TRM (MAS)
Conformity now supports compliance standard reports for the Monetary Authority of Singapore TRM under the All Checks report.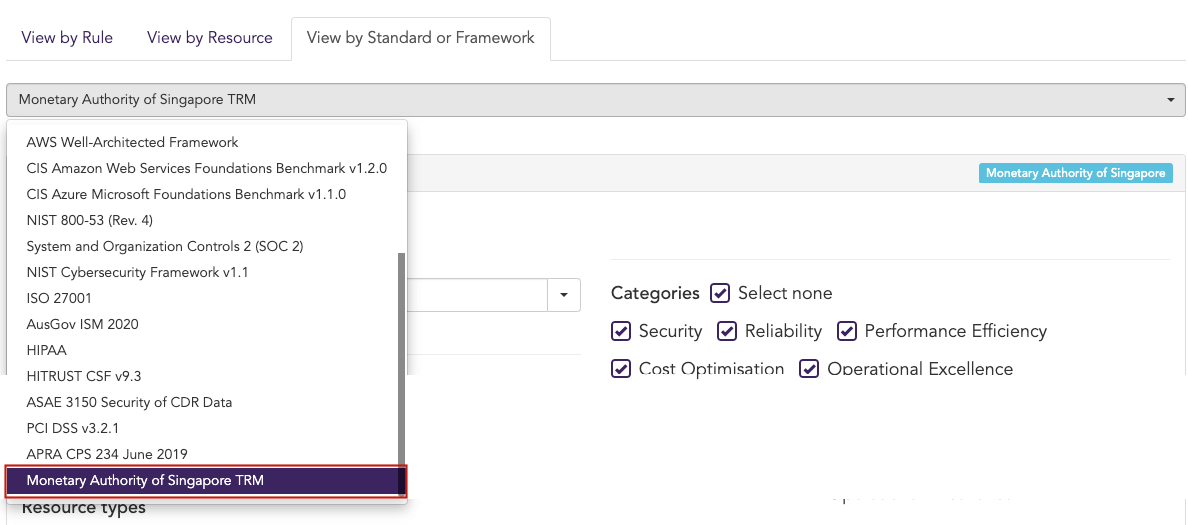 RTM enabled by default for all AWS Accounts
All AWS accounts in Conformity will now have RTM enabled by default at no extra charge to customers. While RTM will no longer require management via Account subscription settings it still requires configuration before the monitoring to be activated for an account.
Bug Fixes
Fixed a bug where Tags and Resource Ids were not showing up on the All accounts/Groups dashboard immediately after logging in.
Fixed a bug to update trialing organizations to be active for AWS Marketplace customers.
Fix a bug where a repeated 'First user has been created' RTM event was seen for Cloud One organizations.
Fixed a bug where SSO users who had been revoked once and then Log in again using SSO, AWS accounts were displayed incorrectly on the navigation sidebar.
Fixed a bug where requesting a non-existent report config from the public API would return a 500 internal server error. It now returns a '404 - Not found' error.
Fixed inconsistent stats displayed in the "last bot run" section in organization and account level details.
Fixed issue where checks were not appearing on Browse all checks - View by Resource tab when they were created by RTM and when Conformity Bot had not run.