Topics on this page
31 May 2021 - General Release Notice
What's New?
View Checks in ServiceNow SecOps Module
The ServiceNow Communications Channel now supports pushing Conformity Bot checks into the ServiceNow Security Operations module as well as the existing ITSM support. Checks are created as Configuration Test Results within SecOps. Similar to our other ticketing channels the checks can be automatically updated and closed once a failed check is resolved to a success.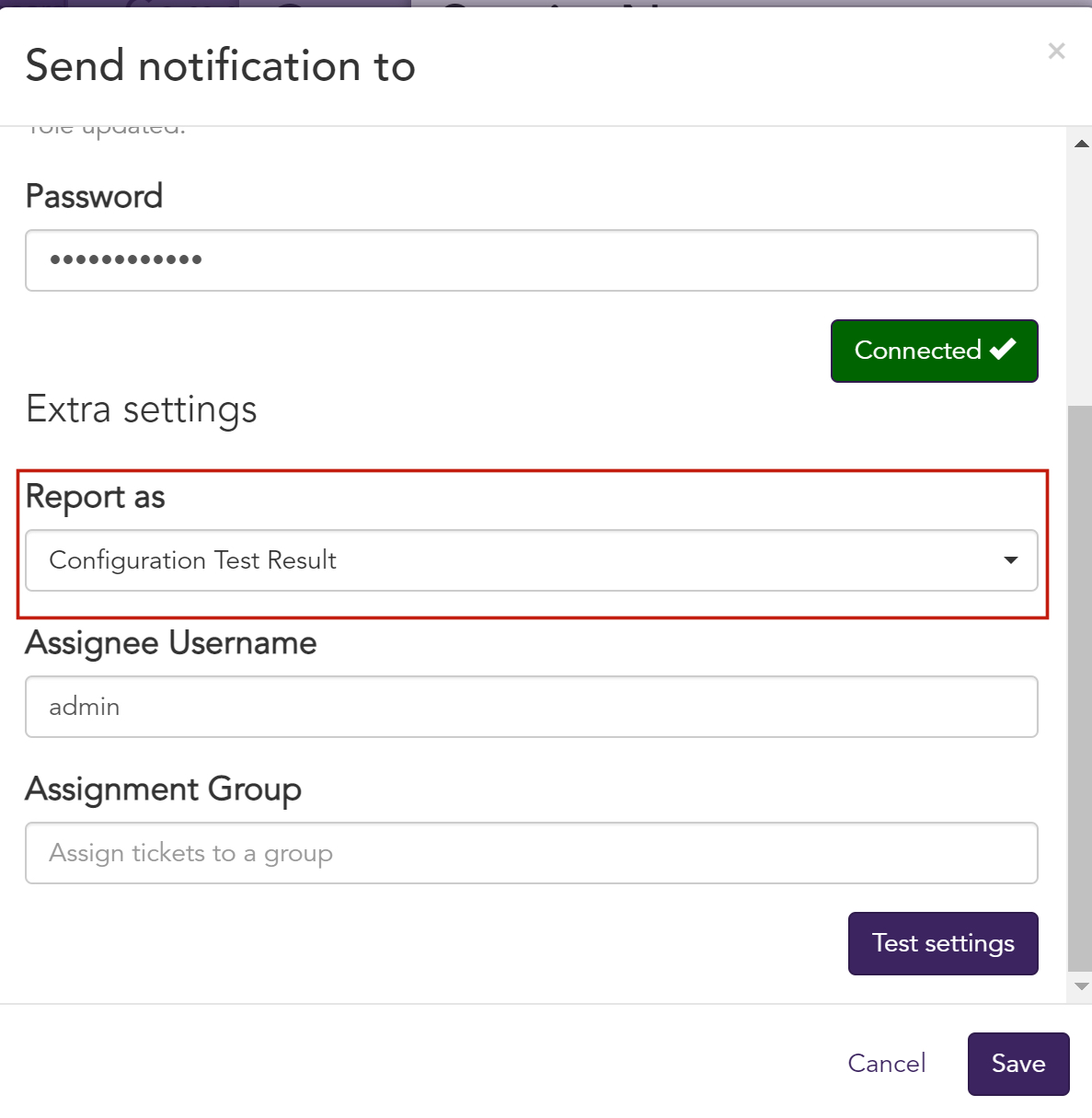 Redesigned Exportable PDF Reports Layout
We've updated the layout of the exportable PDF reports to reposition the account/list of accounts below the Summary of Checks and Filters applied in the PDF report making the Summary information easier to access for a report with numerous accounts.
Support for Filters and Compliance standards for Template Scanner API
We've added a `compliances` array to the `attributes` property of each Check object in the Template Scanner API response.
Bug Fixes
Fixed a bug where resources in the auto-remediation deployment stack generated failure checks for KMS-002.
Fixed a bug where some resource types were not displayed under Browse all checks - View by resource.
Fixed a bug to return Checks for multi-resource level rules Template Scanner.
Fixes a bug where timezones added to report configs through the API with lowercase values e.g. "America/st_lucia" instead of "America/St_Lucia" did not appear as the selected value in the Timezone dropdown in the UI.
Fixed a bug where PDF reports did not generate because individual checks could not be included when there were too many checks.
Fixed a bug for tag and resource id validations on the Account rule settings modal.
Fixed a bug to allow all emails from report generation to have a hyperlink from the 'report section' text pointing to the Report tab on the application.
Fixed a bug where testing the Jira communication channel configuration when using custom fields was continuously generating failures.
Fixed a bug by adding support for text and number custom fields for the Jira communication channel.
Fixed a bug where a user was unable to create Profiles using existing account settings or upload a profile with Cross-account rules configuration.